This post may contain Amazon or other affiliate links. As an Amazon Associate I earn from qualifying purchases.
Vanilla chia seed pudding is an easy to make, versatile breakfast, snack, or dessert option with lots of flavor mix-ins to keep things interesting!
Have you gone low-carb or paleo and are getting sick of scrambled eggs?
Do you need to mix up your morning routine?
Or how about afternoon snacks for when your kids get off the bus or when the afternoon sweet craving hits you at work?
Chia seed pudding is easy-peasy recipe that stores/travels well, making it a great start to your morning, afternoon snack, or post dinner sweet-treat.
Are Chia Seeds Healthy?
Searching for chia seeds online boasts that chia seeds have a myriad of benefits (check out this article from Dr. Axe as an example), but I will warn you that there is conflicting information out there about chia seeds (check out this article from Maria Emmerich).
Even on Whole 30, chia seeds are supposed to be eaten in limited quantities and treated like nuts in that regard.
Personally, I take a cautious approach and only add these to my diet every once in a while.
That being said, chia seeds do help break up the monotony of my eating routine, and I like that they can be made ahead of time and into so many flavors!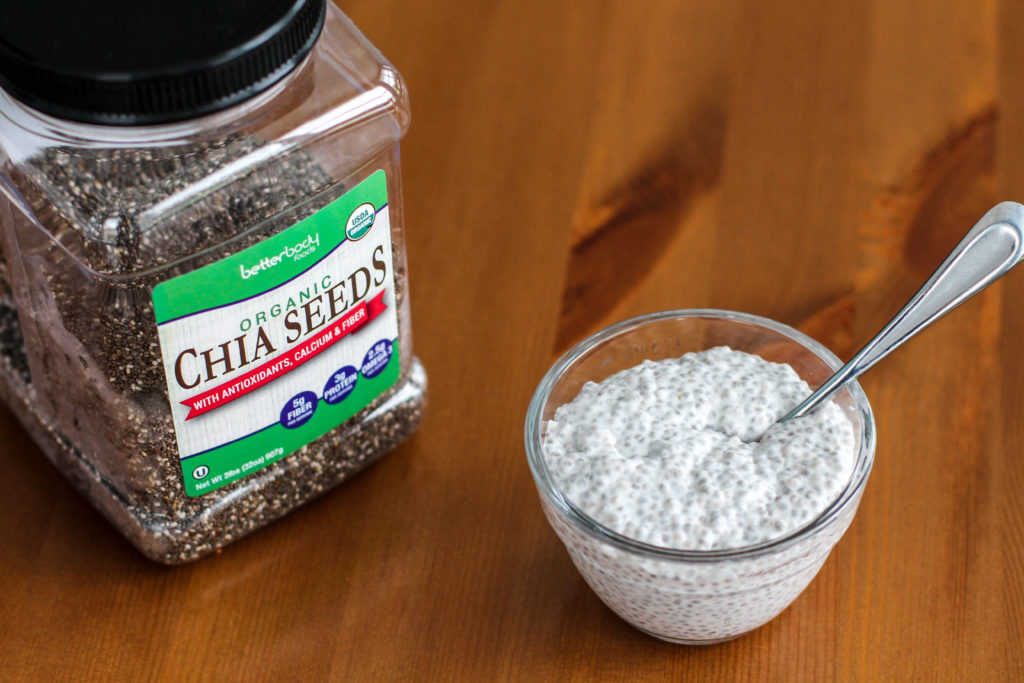 All this to say, while I follow the advice of eating them in limited quantities, I haven't taken the stance that they should be avoided completely, which is why you will find a variety of flavors and recipes on this website for chia seeds.
I find chia seeds to be a fun addition to my diet to mix things up every once in a while but I do NOT consume them in large portions or on a regular basis.
So check out this very simple chia seed pudding which is the foundation to a host of possible mix-ins such as fresh fruit (think berries or peaches for example) or protein powder.
Wanting other flavors? Check out: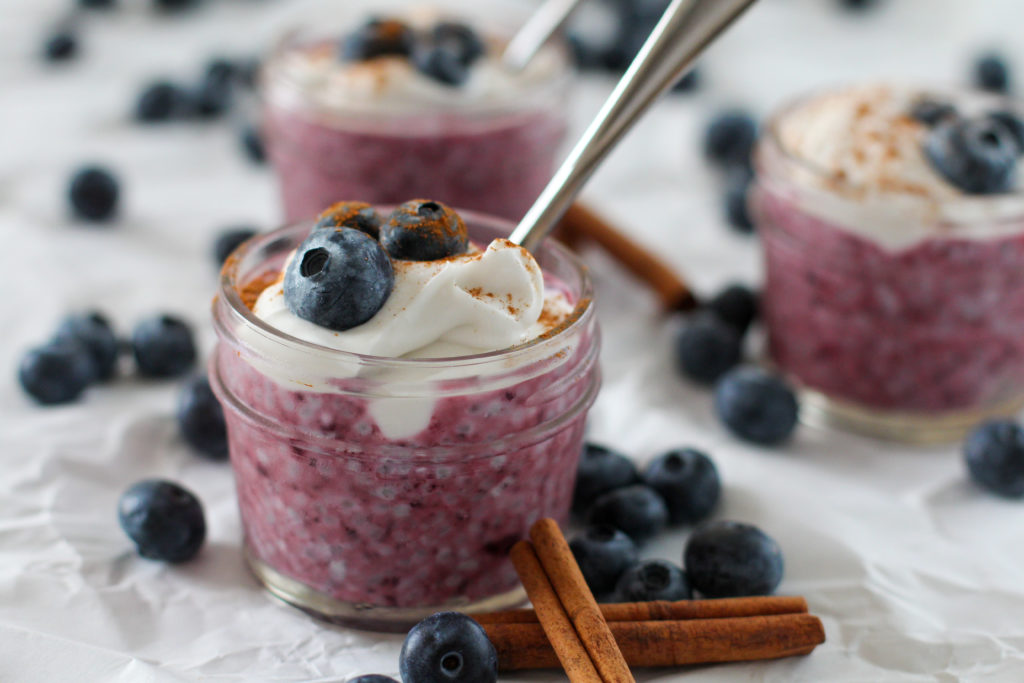 Strawberry Cheesecake Chia Seed Pudding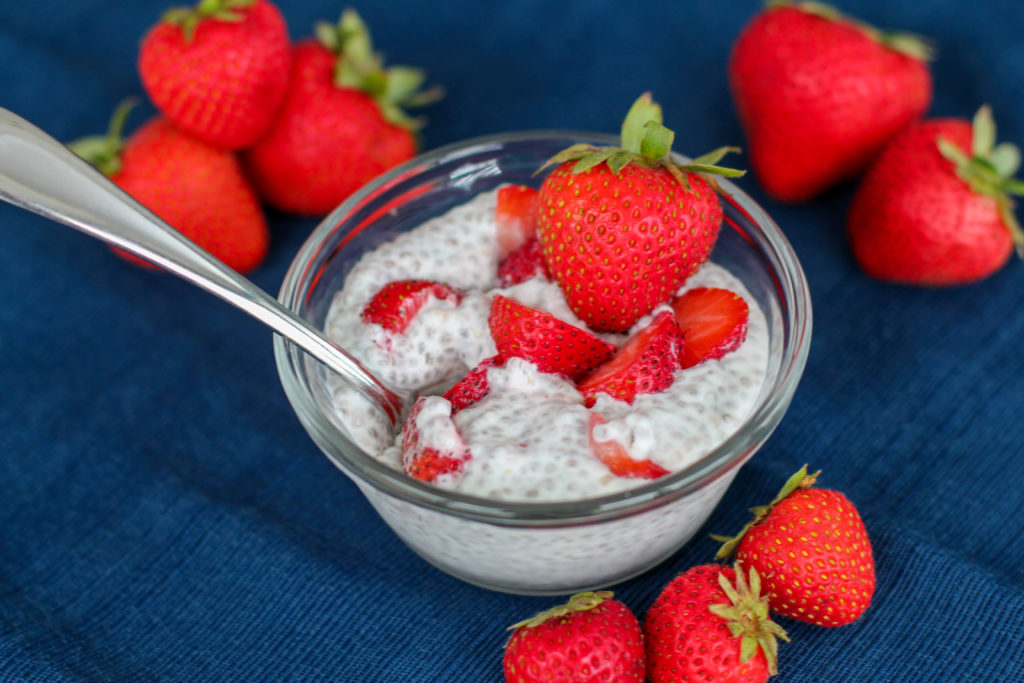 Peaches 'n Cream Chia Seed Pudding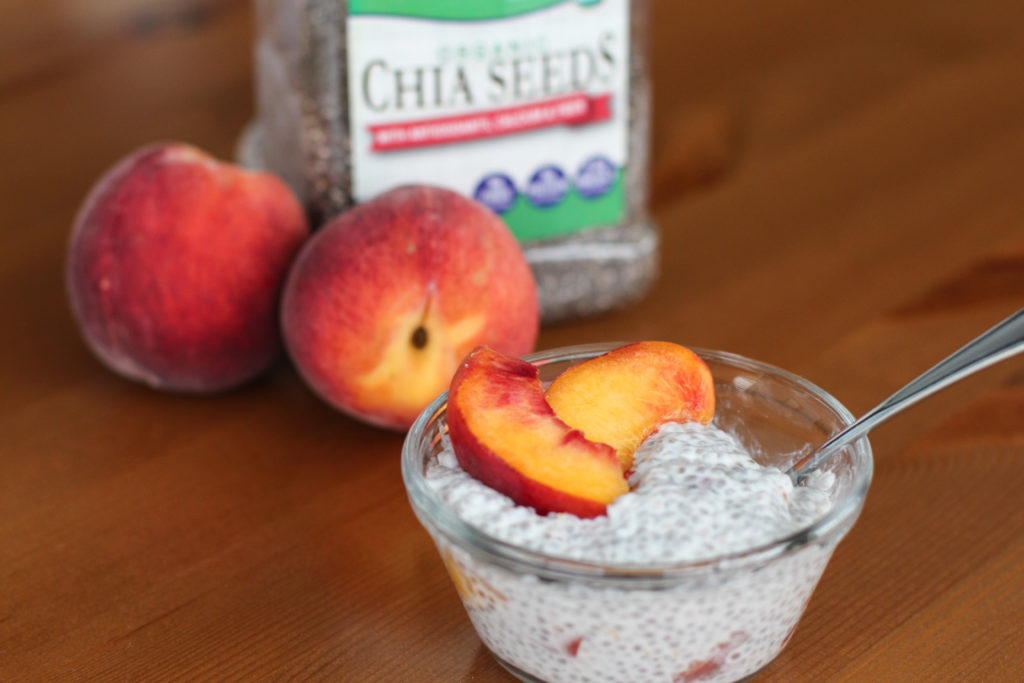 Or for a festive, patriotic dish – Red, White, and Blue Chia Seed Pudding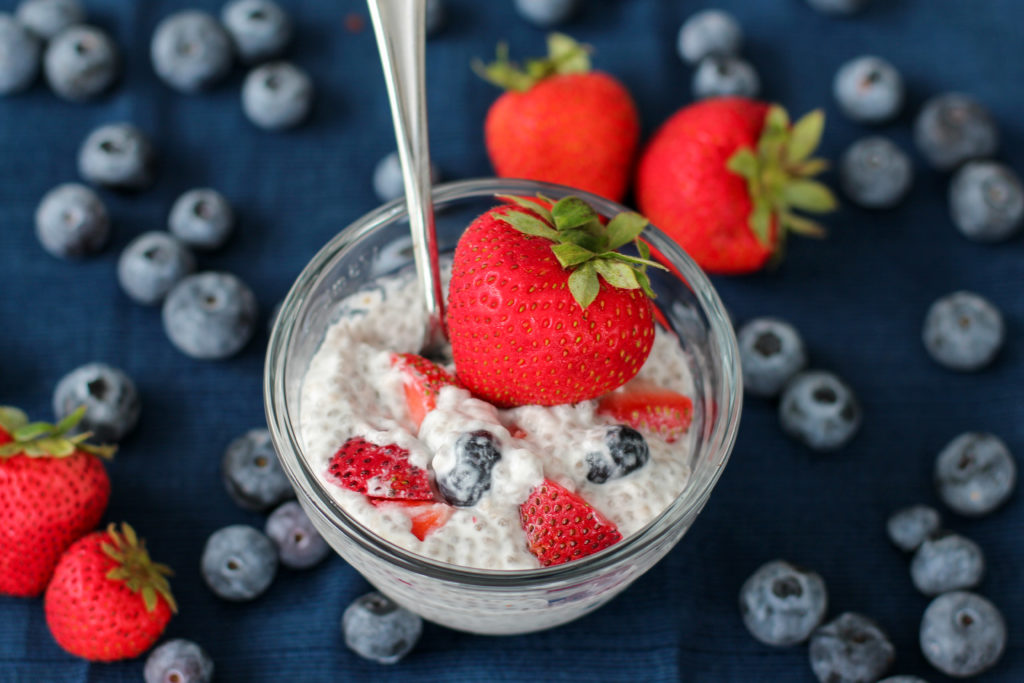 Vanilla Chia Seed Pudding
Difficulty Level: Easy 
Prep Time: 5 minutes
Total Time: 20 minutes (includes 15 minute rest period to let coconut milk absorb)
Servings: 4
Ingredients:
Directions:
In a bowl, stir together all of the ingredients until thoroughly mixed.

 

Let the chia mixture sit for 15 minutes and then thoroughly mix again. Make sure to break up any chia seed clumps that might have formed.

 

Refrigerate overnight to allow the chia seeds to fully absorb the coconut milk and thicken into a pudding consistency.

 

Taste the pudding and adjust the vanilla, stevia, and salt to your liking.

 
Storage:
Store chia seed pudding in the fridge for up to 5 days.