This post may contain Amazon or other affiliate links. As an Amazon Associate I earn from qualifying purchases.
One of my favorite breakfasts growing up was oatmeal.
Oddly, the mushy, lumpy texture was one of the things that endeared me to it (I know, I'm weird).
So when I quit eating oatmeal, that texture (or lack of texture) was something I missed.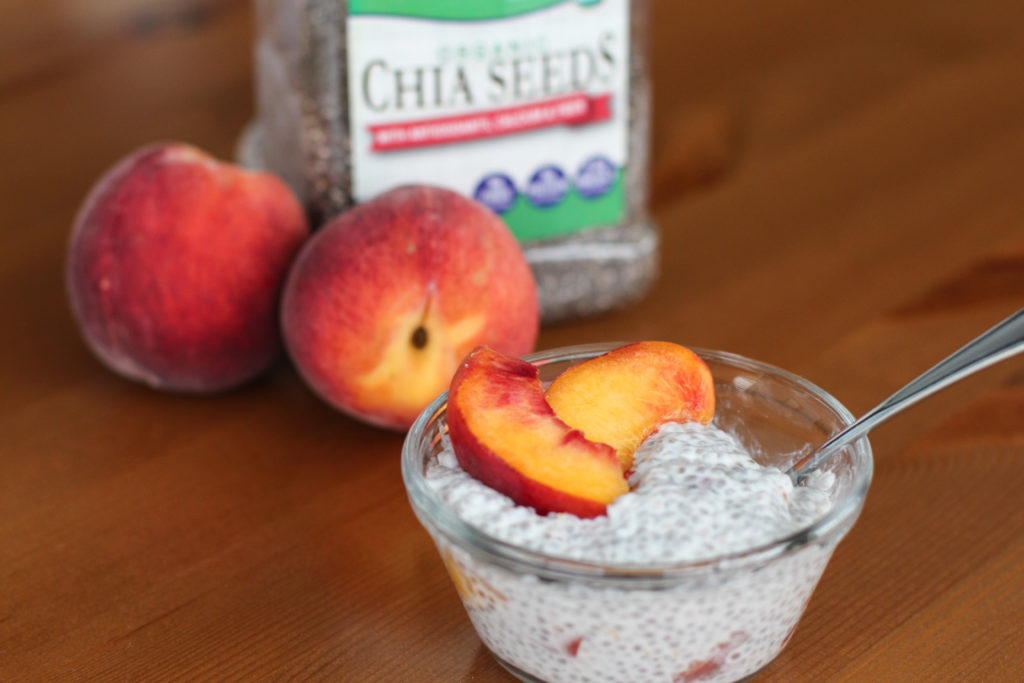 When I first tried chia seed pudding, I found that the soft gummy seeds helped create a fun new texture for me to enjoy.
My favorite flavor of oatmeal was probably cinnamon brown sugar (anyone else with me?), but a very close second was the peaches 'n cream (especially if you made the oatmeal with milk!).
So of course one of the flavors I had to make this summer with peaches on sale was peaches 'n cream chia seed pudding!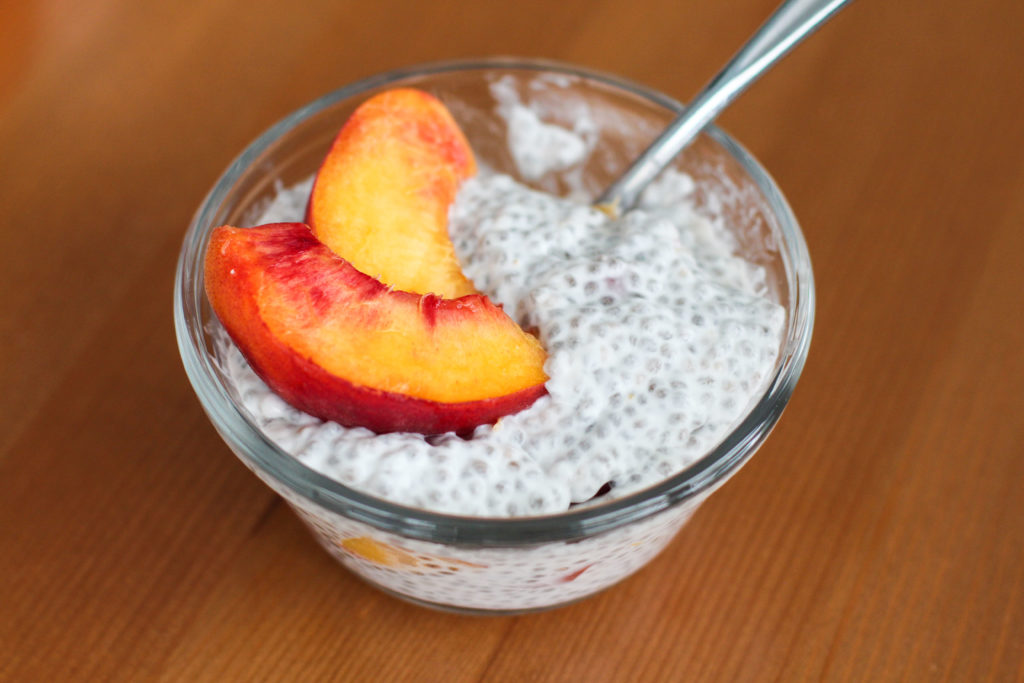 Creamy and bursting with juicy peach flavor, this chia seed pudding will bring back some of the nostalgia of peaches 'n cream oatmeal.
Peaches 'n Cream Chia Seed Pudding
Difficulty Level: Easy 
Prep Time: 5 minutes
Total Time: 20 minutes (includes 15 minute rest period to let coconut milk absorb)
Servings: 4
Ingredients:
1/3 cup chia seeds

 

1 can of coconut milk

 

½

cup coconut yogurt

1 teaspoon vanilla (or more to taste)

 

5 drops of liquid stevia (or more to taste)

 

Pinch of salt (or more to taste)

 

2 peaches, chopped

½

Tablespoon cinnamon
Directions:
In a bowl, stir together all of the ingredients until thoroughly mixed.

 

Let the chia mixture sit for 15 minutes and then thoroughly mix again, breaking up any chia seed clumps that might have formed.

 

Refrigerate overnight to allow the chia seeds to fully absorb the coconut milk and thicken into a pudding consistency.

 

Taste the pudding and adjust the vanilla, stevia, and salt to your liking.

 

 

Top with extra peach slices, if desired.
Storage:
Store chia seed pudding in the fridge for up to 5 days.