This post may contain Amazon or other affiliate links. As an Amazon Associate I earn from qualifying purchases.
Do you buy beets by the bag full from the Whole Foods bulk bin? We do!
One of the foods I never really had growing up but now consume weekly is roasted beets!
Our family can tear up some roasted beets! It's honestly hard for me to keep up with the demand some times!
In my search for grain-free, sugar-free cake ideas for birthday celebrations, I was intrigued by some other recipes I saw for cakes made with beets.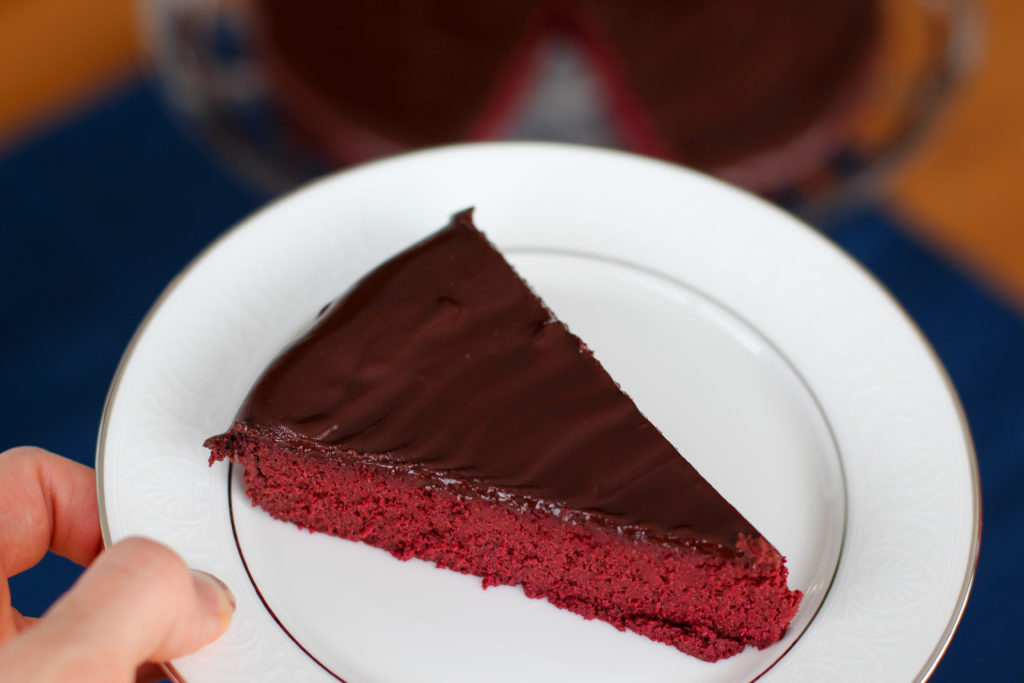 At first I was calling this a cake, but it really doesn't have that fluffy cake consistency. Then I realized that this recipe makes a perfect torte consistency.
I first made a torte years ago in my 4-H days and loved how dense it was with a nice, rich flavor.
Just a small piece will satisfy your sweet tooth because of the richness of a torte, and this recipe is no different.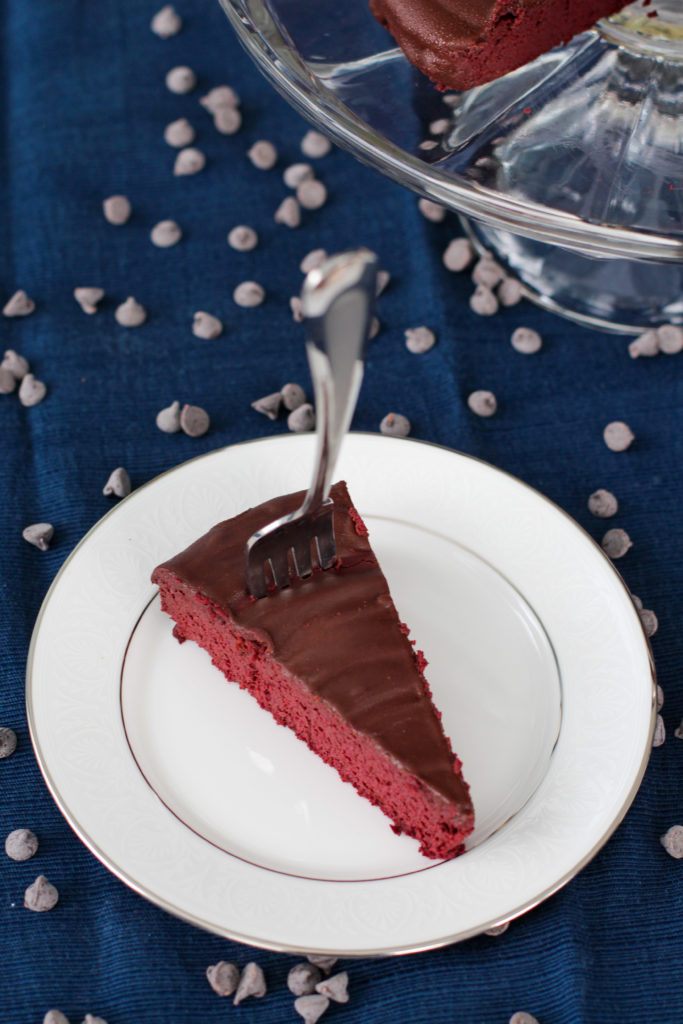 Now, you can eat the torte as it is out of the pan, but my favorite part of a torte when I made it for 4-H was the chocolate ganache topping.
Dark. Rich. Mmmmmmmm…I love me some dark chocolate, so why not pour more on top!
Simple to make, full hidden beet goodness, and chocolaty to boot!
Red velvet torte, here we come!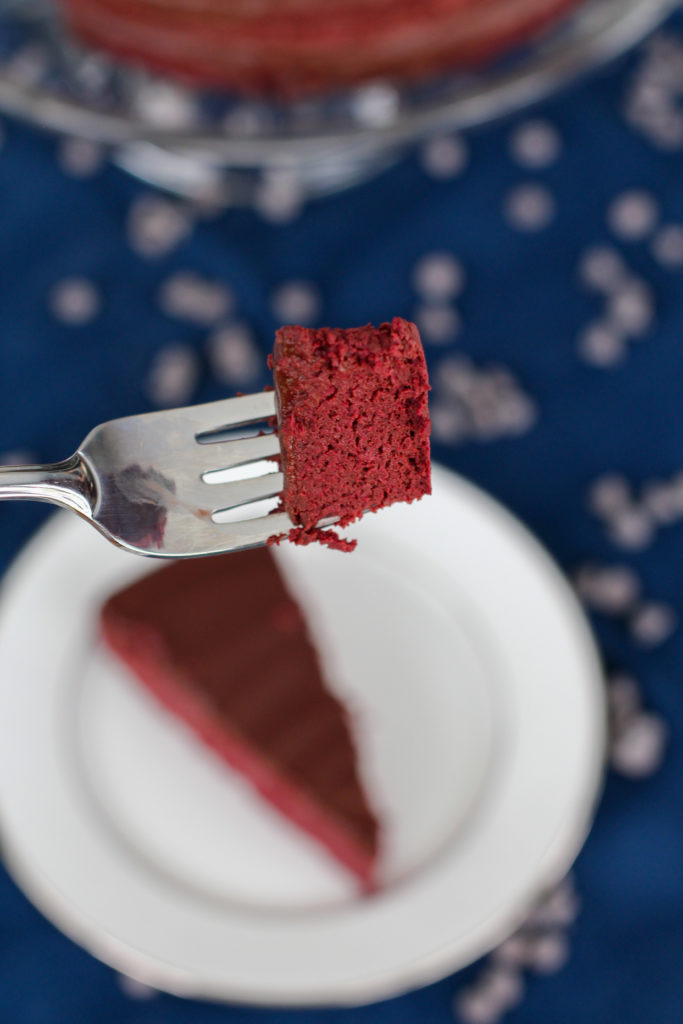 Red Velvet Torte with Chocolate Ganache
Difficulty Level: Easy
Servings: 16
Cake Ingredients:
½

 cup butter or palm shortening

3 cups chopped red beets

½ cup 

Lakanto

 granular or erythritol

 

3/4

 cup cacao powder

4 eggs

 

1 teaspoon stevia
1 Tablespoon vanilla

½

teaspoon salt
Chocolate Ganache Ingredients:
2 Tablespoons butter or palm shortening
2 ounces sugar-free dark chocolate chips
Directions:
In a medium saucepan, heat the butter, beets, and the granular sweetener over medium heat for 30 minutes, or until the beets are soft. Remove from heat and cool for 10 minutes.

 

Preheat the oven to 350 degrees and prepare a tart pan or a 9-inch cake pan by greasing it really well with butter, or cut unbleached parchment paper to fit to the edges.

Pour the beet mixture into a blender pitcher along with the remaining ingredients. Blend until pureed and smooth.

 

Bake for 30-40 minutes or until a toothpick comes out clean. Let cool 10 minutes before removing the spring pan sides or flipping over the cake pan.
After the torte has cooled completely, in a medium saucepan over low heat, melt together the ganache ingredients until smooth. Let the ganache cool for 5 minutes to thicken back up a little bit and then pour onto the middle of the torte. Use a spoon to swirl outward towards the edges until the chocolate covers the top and spills over the sides a little.
Serve immediately and refrigerate any leftovers (chocolate ganache will be firm after refrigerating).
Storage:
Store in the fridge for up to 5 days.
If you want to make this recipe well in advance, you can freeze the torte. It works best to freeze the torte without the ganache. Once you are ready to eat the torte, thaw in the fridge 1-2 days and make the ganache right before serving.
Need something creamy to balance the richness of the torte? Try adding Vividly Vanilla Ice Cream on the side!