This post may contain Amazon or other affiliate links. As an Amazon Associate I earn from qualifying purchases.
Chocolate might be my greatest weakness when it comes to food.
There's something so rich and fabulous about chocolate that I can't resist.
Keto ice creams that crystallize and don't scoop well make me want to cry, no joke – it's like the worst trick you could play on me.
When it comes to chocolate ice cream, I like it rich, creamy, and dreamy!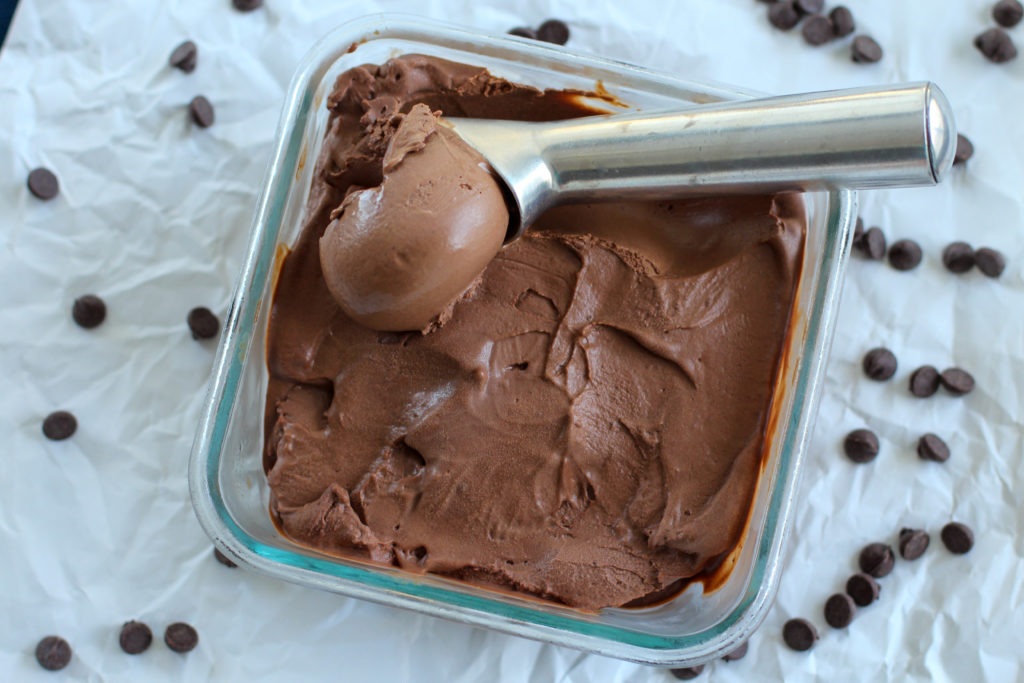 THIS IS IT!
When this ice cream hits your mouth, it is so smooth and has the full body chocolate flavor with just enough sweetness.
And the creaminess!
Words just can't even describe it.
This is what your spoon wants on it!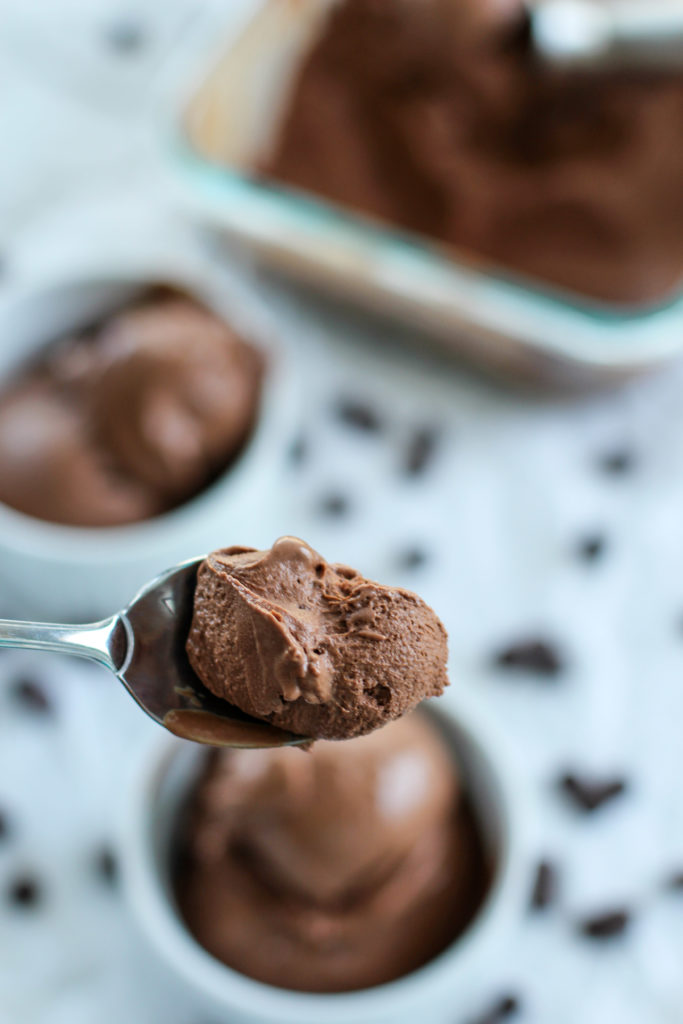 So do us both a favor, stop what you are doing.
Did you stop?
Ok, now run (no walking here – RUN!) to your kitchen, grab out the chocolate and start melting those chocolate chips and transform them into keto chocolate fudge ice cream!!!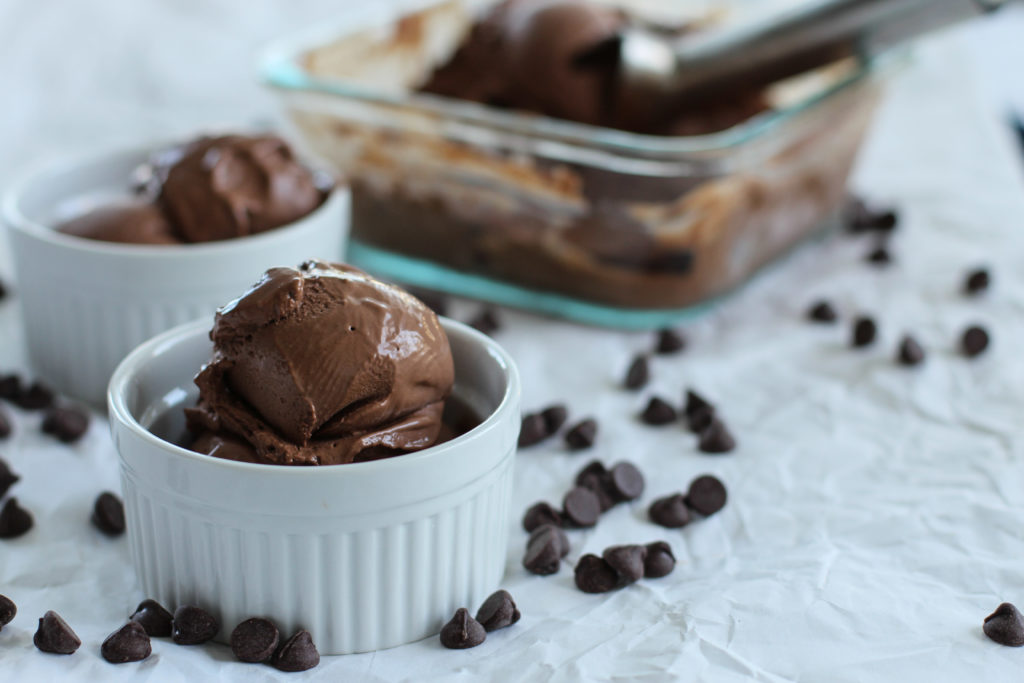 Your family will thank you.
Your stomach will thank you.
No one loses here – it's a win-win situation for everybody!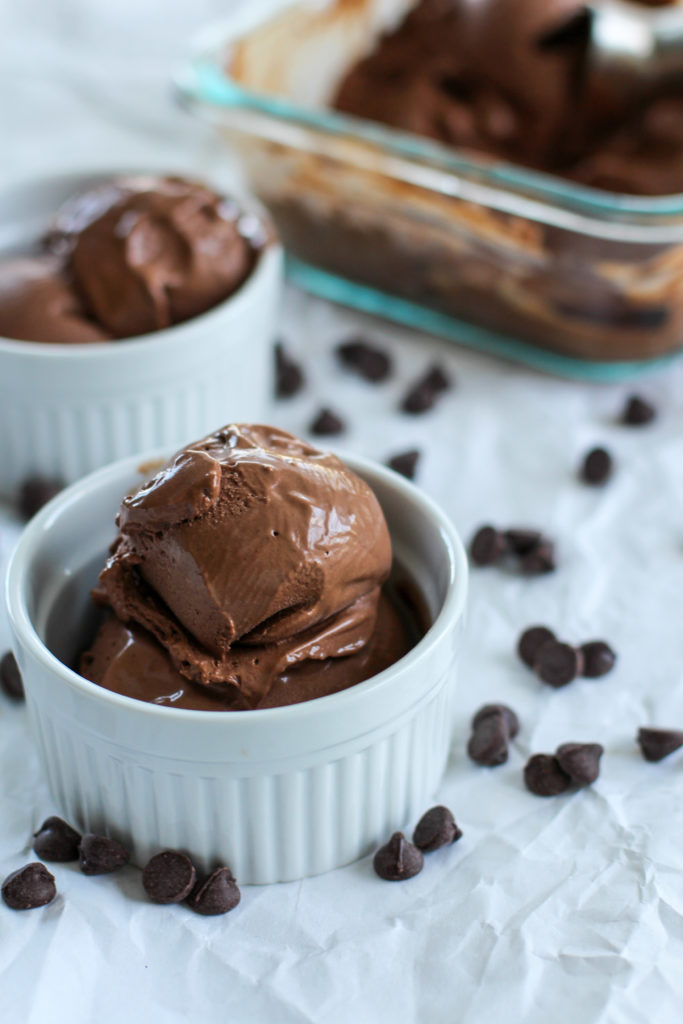 Fudgy Chocolate Ice Cream
Ingredients:
6 egg yolks

 

4 ounces Lily's semi-sweet chocolate chips

 

2 cups half-and-half, divided

 

1/3 cup cacao powder

 

1 Tablespoon vanilla

 

¼ cup MCT oil

1 teaspoon liquid stevia

 

1 teaspoon salt

 
Directions:
Whip the egg yolks until they have doubled in size and are a light-yellow color.

 

Meanwhile in a small pan, melt the chocolate chips with ½ cup of half-and-half over low heat. Stir constantly once the chocolate starts to melt and remove from heat once smooth.

 

Add the cacao powder, vanilla, MCT oil, stevia, and salt to the egg yolks and beat until well blended.

 

Slowly add the melted chocolate to the egg yolk mixture and mix until well combined.

 

Add the remaining 1-1/2 cups of half-and-half and mix until combined.

 

Cool in the fridge overnight.

 

Churn according to the manufacturer's directions or until batter has thickened.

 

Freeze for at least 2 hours before serving.