This post may contain Amazon or other affiliate links. As an Amazon Associate I earn from qualifying purchases.
My husband is KNOWN in my family for his homemade guacamole. 
It's probably the number one reason why they let him marry into the family…just kidding, just kidding (kind of). 
There's not a family gathering now where we don't make at least one mega batch of guacamole for everyone. 
Fabulous for a Mexican food night of homemade tacos or homemade fajitas, but also great as a snack with veggies or on a burger.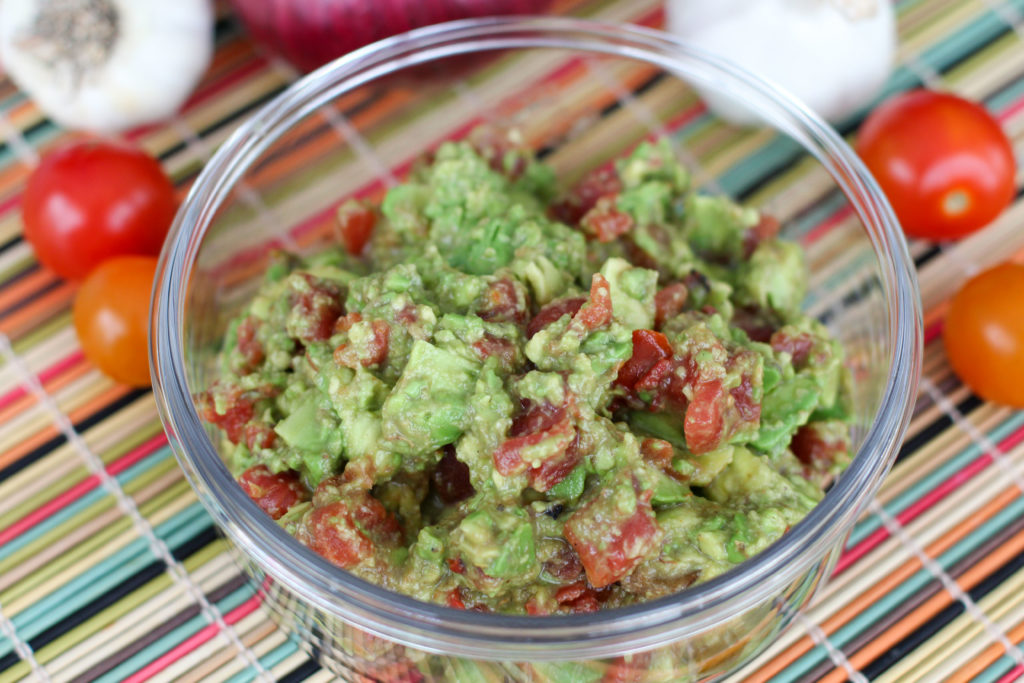 Chips – better with guac.
Tacos – better with guac.
Fajitas – better with guac.
Veggie sticks – better with guac.
Burgers – better with guac.
Scrambled Eggs – better with guac.
The list goes on!!!
And what's even better is that homemade guacamole can be made in 5 minutes. Seriously. No tricks here – FIVE MINUTES FLAT!
Homemade Guacamole Directions:
Start with ripe avocados.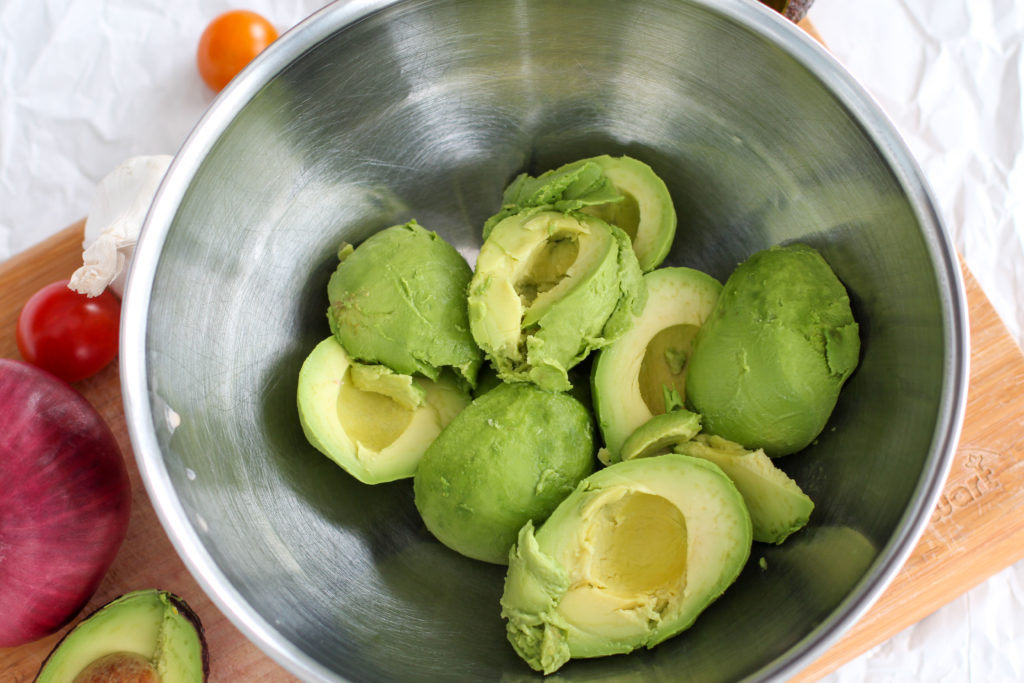 Mash them up, but not too much – leave it with some chunks (no puree here).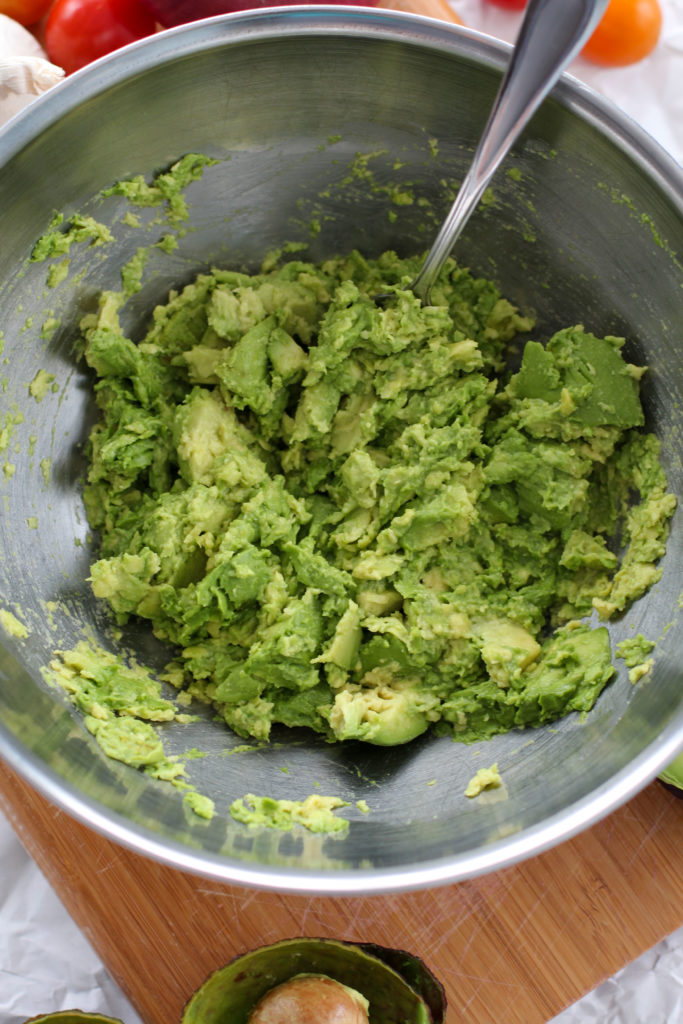 Add the seasoning.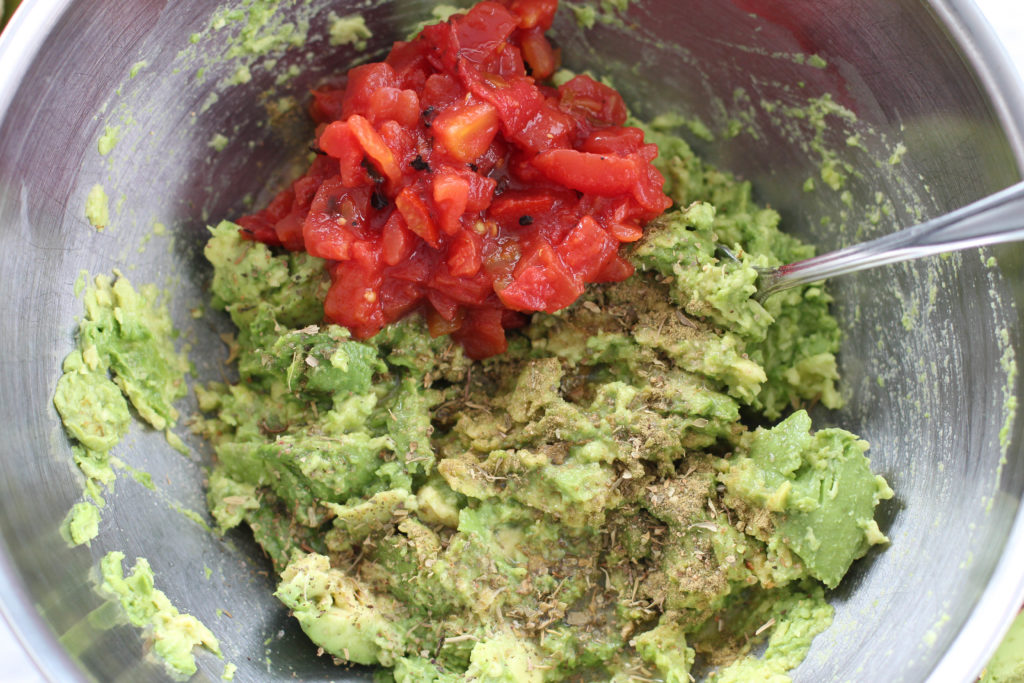 Mix it all together.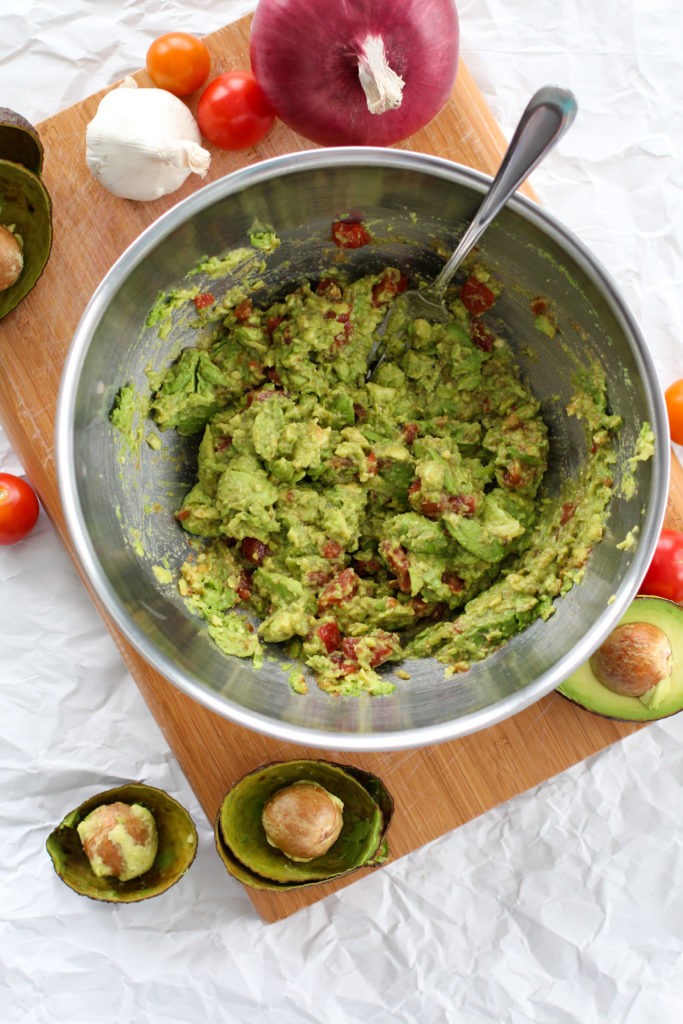 Now taste test with a chip.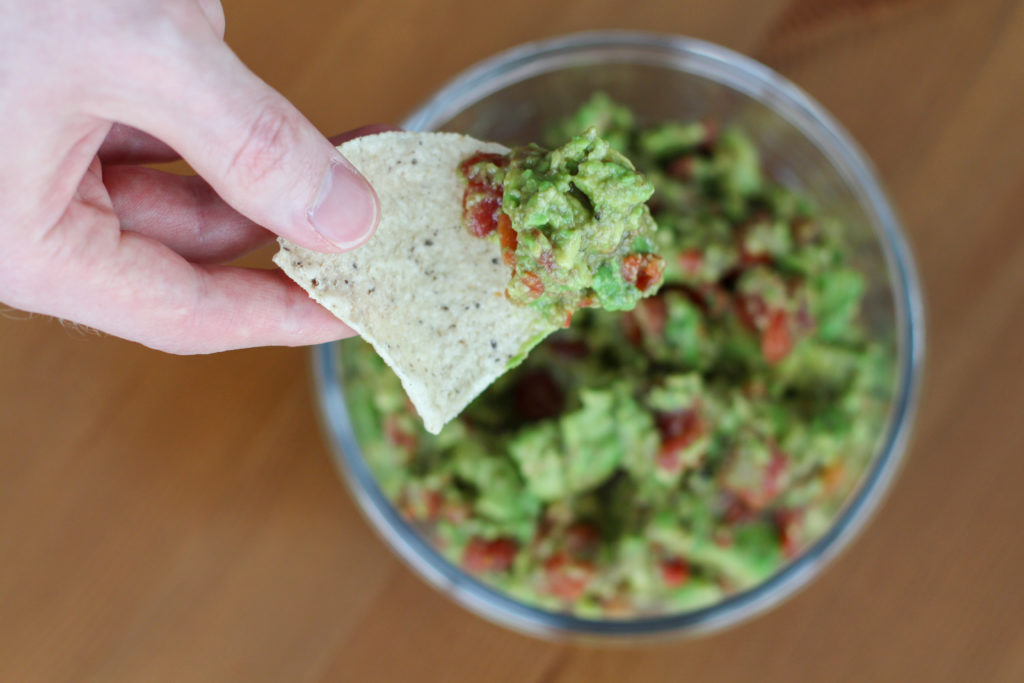 The seasoning on this is a starting point – feel free to adjust the quantities of the ingredients for your family's preferences. Some people like more lime for extra tang, some like it saltier, and some don't like cilantro and choose to omit it – MAKE THIS YOUR OWN FAMILY FAVORITE. 
And always show up to the party with homemade guacamole in hand…everyone will love you for it and it might help you marry your future spouse 😉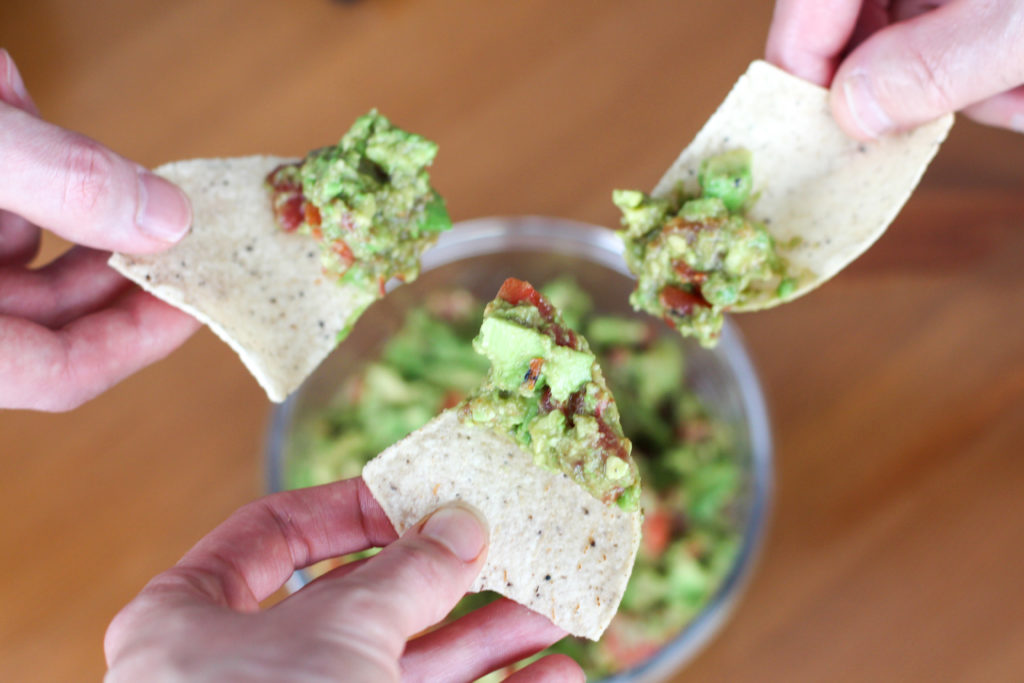 Homemade Guacamole Recipe:
Difficulty Level: Easy 
Servings: 6
Ingredients:
4 avocados, peeled and pitted

 

½ cup diced tomatoes with green chilis (Muir Glen has an organic option or you can use Rotel)

 

¼ cup chopped onion OR ¼ teaspoon onion powder

 

2 cloves of garlic peeled, crushed, and chopped OR ¼ teaspoon garlic powder

 

½ Tablespoon Italian seasoning

 

½ teaspoon oregano

 

½ teaspoon pink Himalayan or Celtic sea salt

 

1 lime, juiced

 

OPTIONAL: ¼ cup fresh cilantro, chopped

 

OPTIONAL: Hot sauce, cayenne pepper, or diced jalapeno pepper to spice things up

 
Directions:
Mash together all of the ingredients until well mixed and chunky.

 

Serve immediately.

 
Storage:
Your best storage option is finding a container that perfectly fits the guacamole so that none of it is exposed to air, but let's face it, how often does that happen.  
Store any leftovers in a narrow, air-tight container like a Mason jar with a screw top lid (so that less surface area exposed to the air) and squeeze a little extra lime juice on top to help prevent browning. You can also use plastic wrap to press up against the guacamole to prevent the top from being exposed to air.