This post may contain Amazon or other affiliate links. As an Amazon Associate I earn from qualifying purchases.
This recipe was inspired by a recipe from Maria Emmerich's cookbook Ketogenic Cleanse to make waffles, but since I was trying to avoid our waffle maker and pancake griddle because they are non-stick (UPDATE: I have this ceramic waffle maker now!!), I converted the recipe into pancakes and cooked them in a stainless steel skillet on the stove top instead.
These are a great alternative for pancakes and are made with coconut flour and no sugar (they are sweetened with stevia instead).
Who would guess that the base of these pancakes is hard-boiled eggs!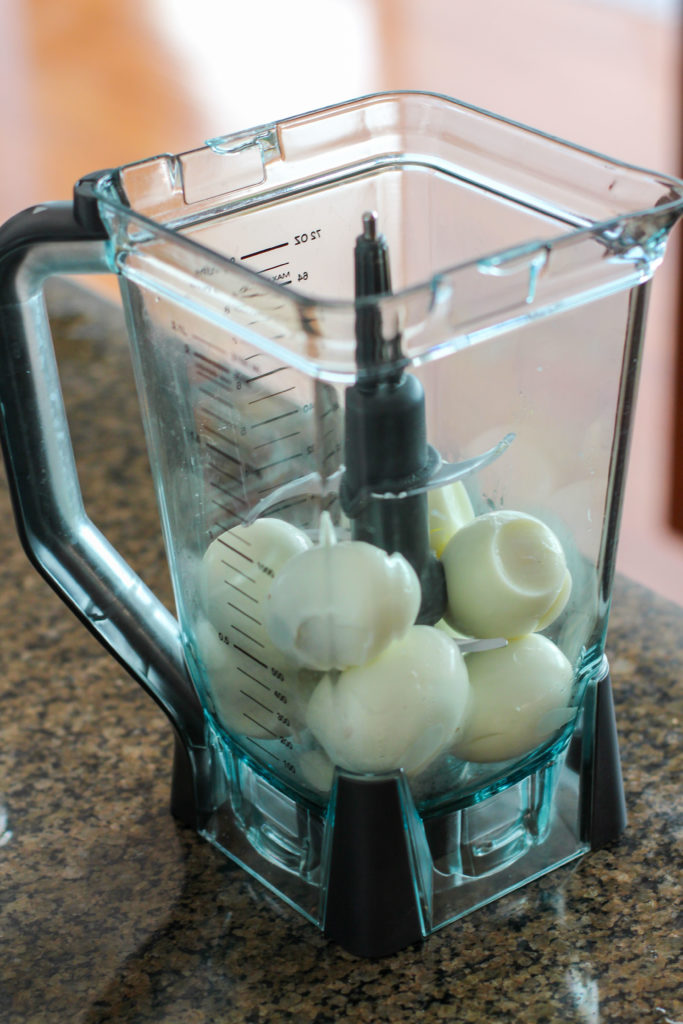 I love how simple this recipe is – throw everything into the blender and presto, you have pancake batter!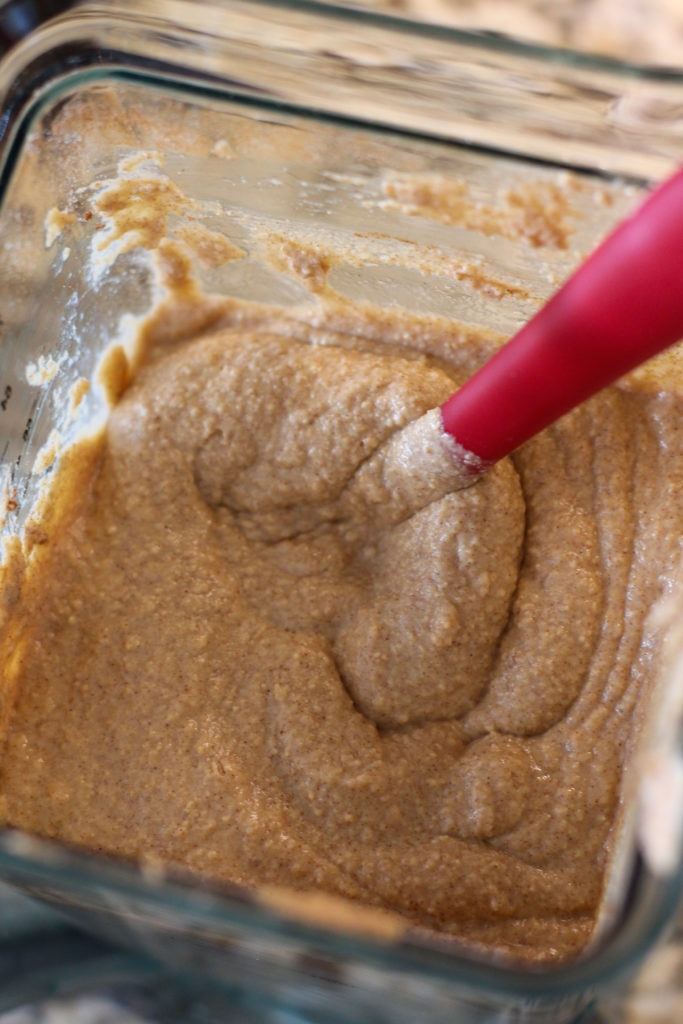 Cooking these is also a breeze since the coconut flour makes the batter nice and thick so you aren't chasing your batter around in the pan.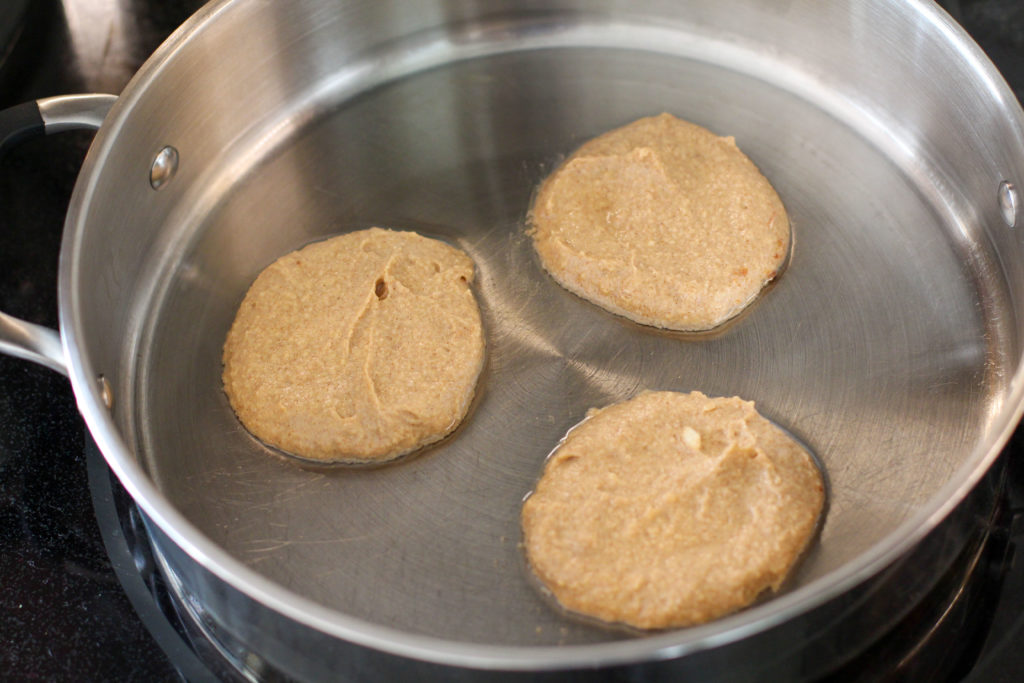 Wait for it….wait for it…okay flip!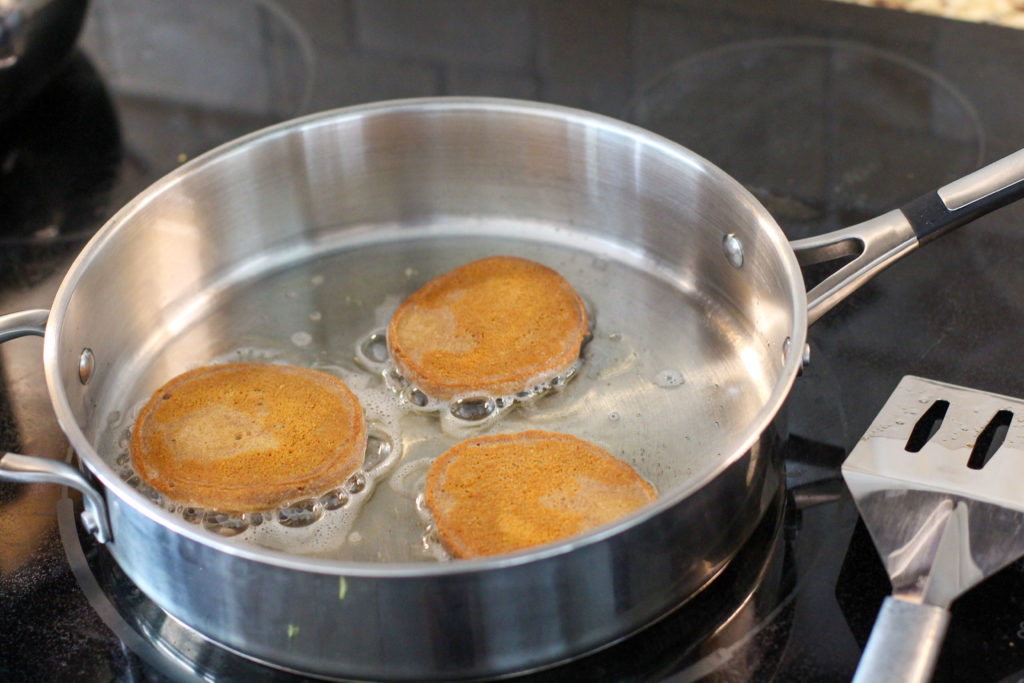 Aaaaahhhhh that nice golden brown…it's beautiful!
I dare you not to try to eat one of these hot out the pan (I know I can't do it!)
Eat by the stack or as a brunch side.
And don't be afraid to double this recipe and make extras – these pancakes freeze and reheat like champs!
To reheat, I melt butter in a skillet and warm through, flipping once to heat both sides. You could probably also use a microwave, but we are avoiding using our microwave. Plus, reheating only takes 5 minutes and only dirties one pan, so skip the microwave!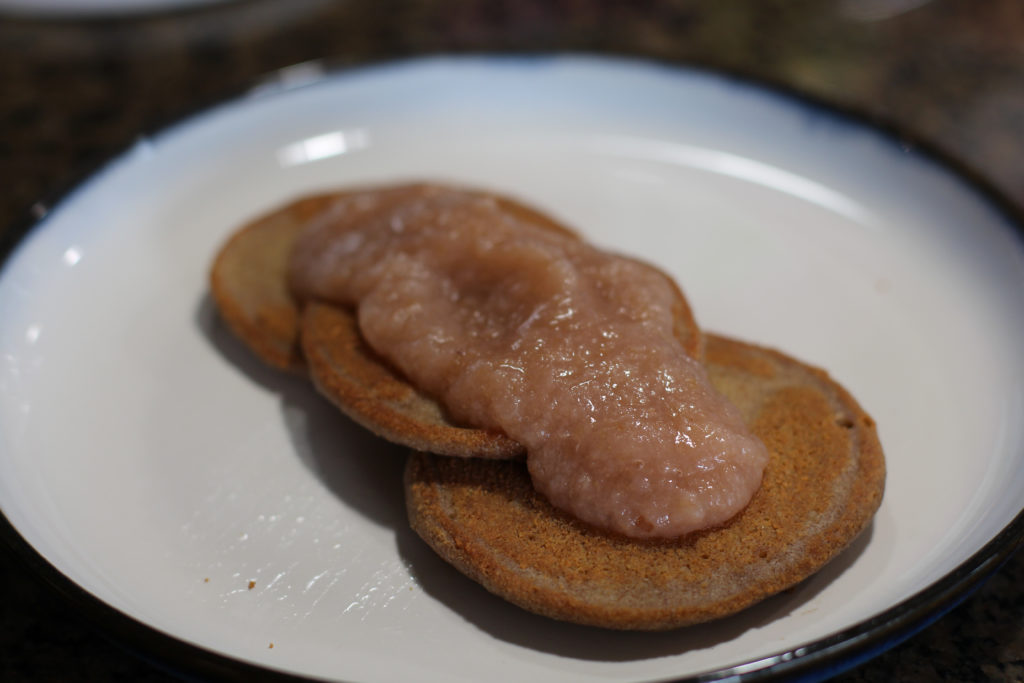 Egg-cellent Cinnamon Pancakes
Difficulty Level: Easy-peasy
Makes: 6, 3" diameter pancakes
Servings: 2 (serves my husband, daughter, and I for one meal)
Ingredients:
*This may be too sweet for some of you but my husband likes his sweets 😉
Instructions:
Toss everything in the blender (I use a single serve ninja cup for a single batch or the large ninja pitcher when I make double or even quadruple batches) and pulse until well combined.
Let the mixture sit while your skillet heats up so that the coconut flour absorbs some of the moisture. Put in enough coconut oil or butter to cover the bottom of the skillet (2 T. for the large skillet I use).
Place 3 T. of batter in the skillet and spread out slightly into a circular shape.
Cook each side until they are golden brown, or about 2 minutes on medium-low heat on my stove-top (different cook tops will definitely change the cook time, so play around with cook time and temp)
Top your pancakes with butter, strawberries, peanut butter, homemade sugar-free applesauce, homemade triple berry compote, homemade sugar-free syrup, or extra cinnamon (or a combination of some of these like I do – my favorite combo is butter, cinnamon and applesauce) and enjoy!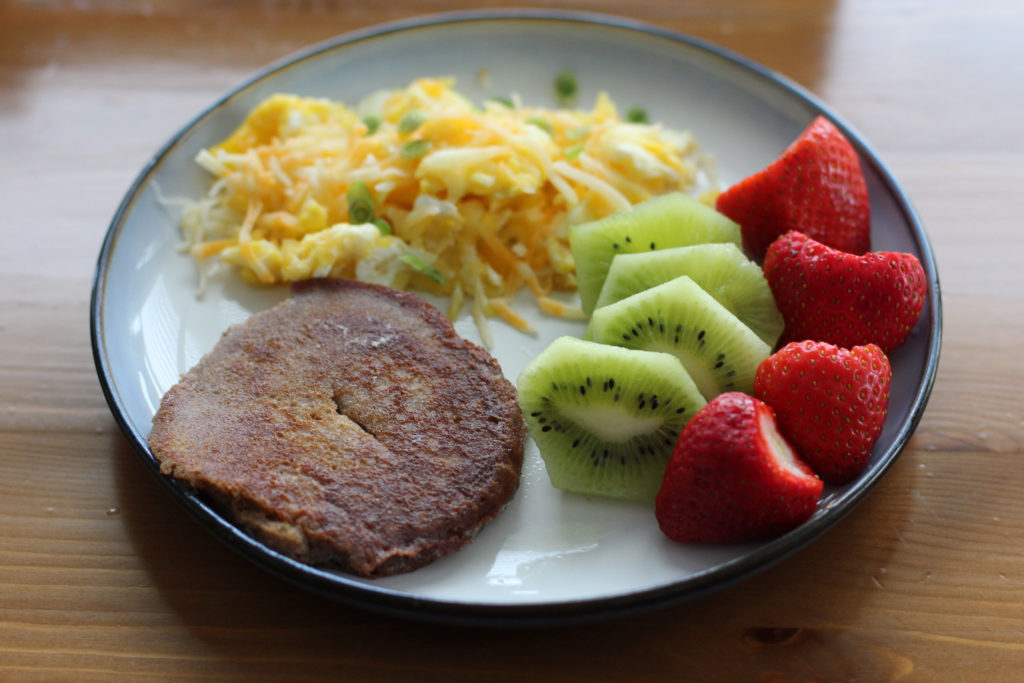 What's your favorite pancake topping?