This post may contain Amazon or other affiliate links. As an Amazon Associate I earn from qualifying purchases.
Have you ever wondered if God loves you?
Or do you wonder if some of the mistakes you have made are "so bad" that God "can't stand" you?
Perhaps you look around and think that everyone else has it all together, but your life is a disaster.
First off, let me reassure you that we are ALL a hot mess.
And secondly, let me also reassure you that our mess does not surprise God.
In fact, that's why He planned for His Son to come save us.
We are all in need of a savior.
Have you accepted Jesus as your Lord and Savior?
If not, you need to.
No one lives a life "good enough" to get into heaven.
Let me explain why you need Jesus.
We Are All A HOT MESS
We cannot, I repeat, CANNOT, save ourselves. 
As humans, most of the time when we try to make something better, we end up making it worse. 
We are a HOT MESS. 
And our mess (also known as sin) separates us from God.
And the Bible makes it clear that we are ALL sinners.
Check out these two verses from the Bible.
Ephesians 2:1
1 As for you, you were dead in your transgressions and sins
Romans 3:22-24
22 This righteousness is given through faith in Jesus Christ to all who believe. There is no difference between Jew and Gentile, 23 for all have sinned and fall short of the glory of God, 24 and all are justified freely by his grace through the redemption that came by Christ Jesus. 
Read verse 23 again…for ALL have sinned. 
No one escapes the need for Jesus.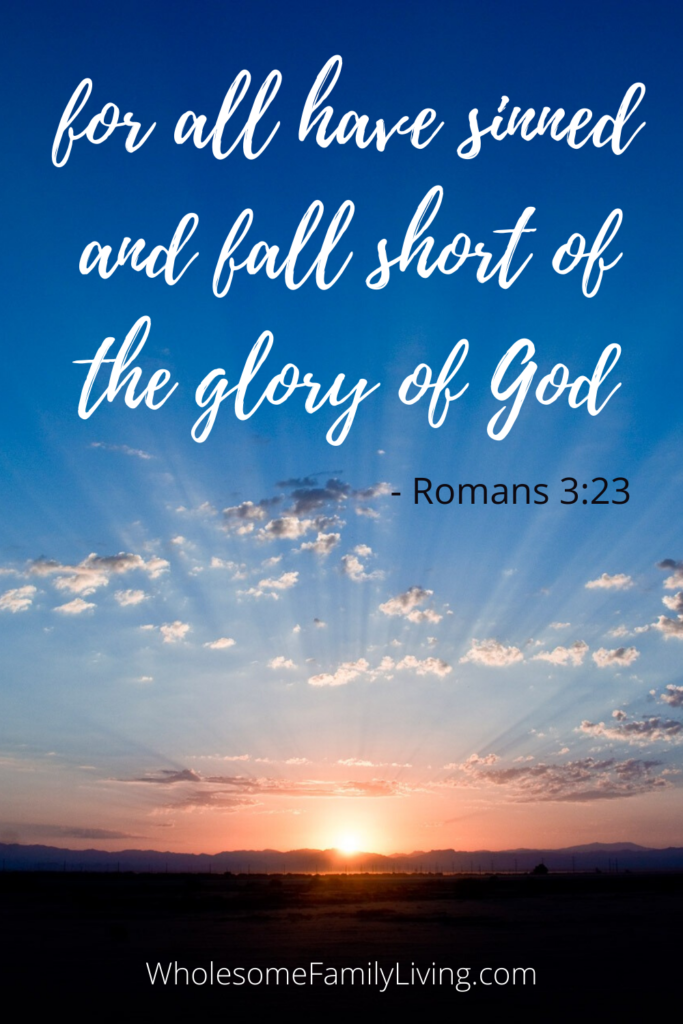 God Loves You
The amazing thing is that our mess doesn't keep God from loving us.
God loves us in spite of our mess.
He desires to have a relationship with us even after all of the mistakes we have made. 
Don't believe that God could love someone like you?
Please check out my post You Are Chosen.
Truly, GOD LOVES YOU!
And He wants you to love Him back more than anything else! 
So how do we reconcile the fact that we have all sinned, God doesn't like sin, but God wants a relationship with us all?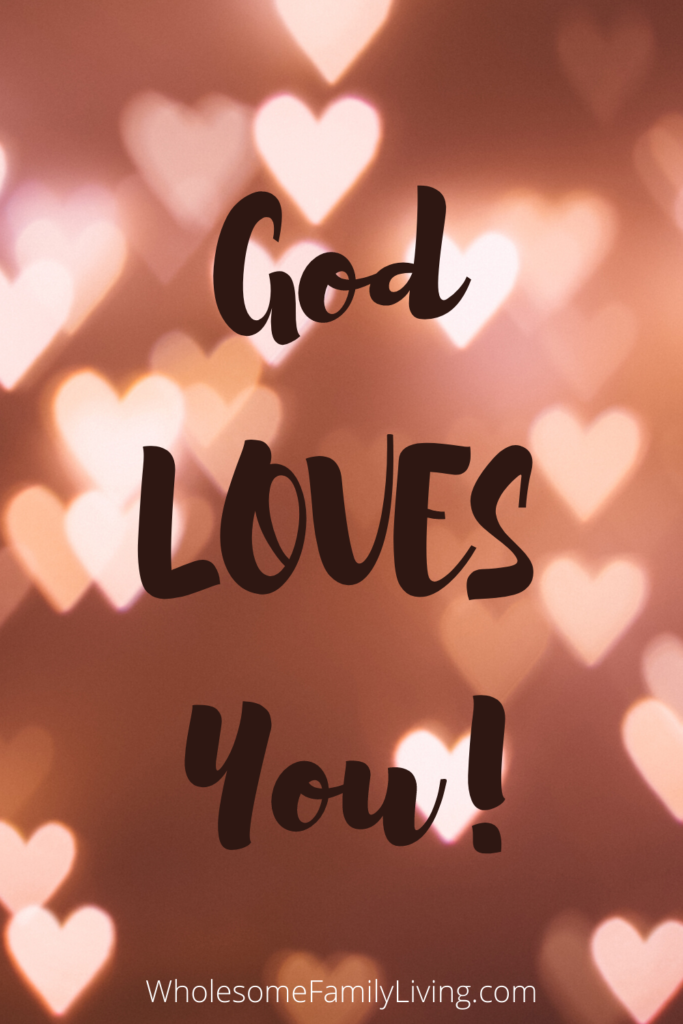 An Analogy About How God Loves You
I've heard it explained this way before.  
Say you get a new puppy. 
Your puppy is the most adorable puppy in the world, but your puppy is a HOT MESS.  
This puppy is always peeing on the carpet.
Tracking dirt in on the hardwood floors.
Chewing up your shoes. 
So what do you do? 
You train the puppy to not make a mess! 
You love the puppy the whole time, but you slowly work on teaching the puppy to obey. 
Now I'm not saying that we are like puppies to God – no, it's much deeper than that.
But this truth remains: God loves you in spite of your mess, but He doesn't want to leave you that way.
God knew that we were going to be a HOT MESS and He already provided a way to wash away our mess, leaving us spotless.  
Check out these passages that explain how God did this!
1 Peter 1:18-21
18 For you know that it was not with perishable things such as silver or gold that you were redeemed from the empty way of life handed down to you from your ancestors, 19 but with the precious blood of Christ, a lamb without blemish or defect. 20 He was chosen before the creation of the world, but was revealed in these last times for your sake. 21 Through him you believe in God, who raised him from the dead and glorified him, and so your faith and hope are in God. 
Romans 5:8-9
8 But God demonstrates his own love for us in this: While we were still sinners, Christ died for us. 9 Since we have now been justified by his blood, how much more shall we be saved from God's wrath through him!
John 3:16-18
16 For God so loved the world that he gave his one and only Son, that whoever believes in him shall not perish but have eternal life. 17 For God did not send his Son into the world to condemn the world, but to save the world through him. 18 Whoever believes in him is not condemned, but whoever does not believe stands condemned already because they have not believed in the name of God's one and only Son.
God sent His Son Jesus to live a perfect, sinless life.
Then, Christ willingly offered Himself as a sacrifice for our sins. 
When we believe in Jesus and accept Him as our Lord and Savior, His death on the cross covers our sins.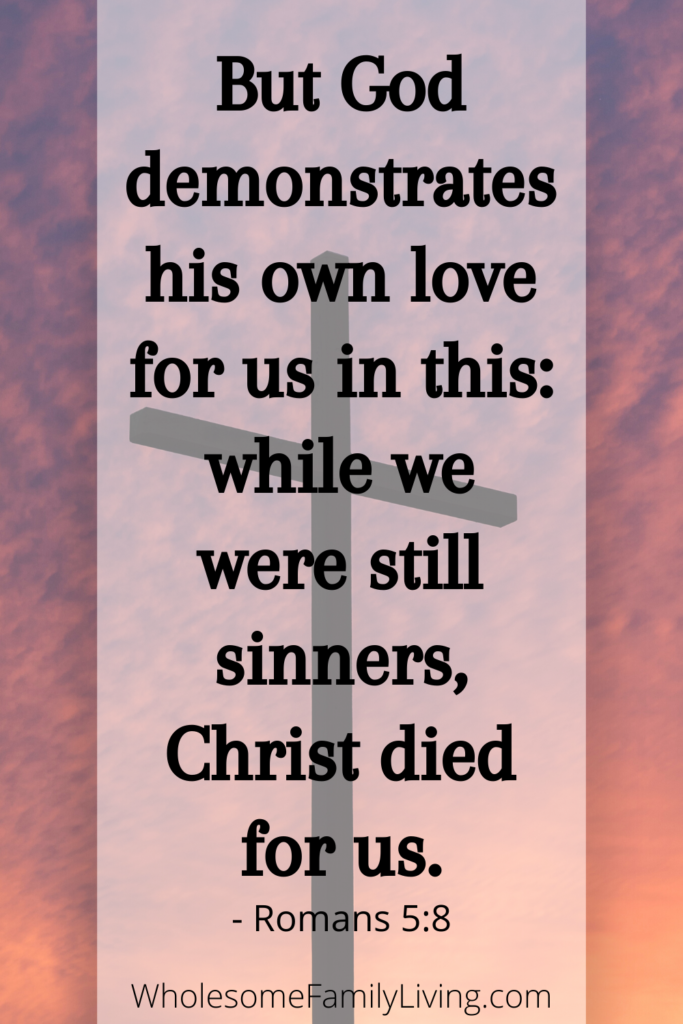 How to Respond to Knowing God Loves You
Are you ready to believe in God and Jesus, but don't know how? 
How does someone invite Jesus into their life?  
Luckily, the Bible spells it out for us!
John 1:12-13
12 Yet to all who did receive him, to those who believed in his name, he gave the right to become children of God— 13 children born not of natural descent, nor of human decision or a husband's will, but born of God.
Acts 3:19
19 Repent, then, and turn to God, so that your sins may be wiped out, that times of refreshing may come from the Lord
1 John 1:9
9 If we confess our sins, he is faithful and just and will forgive us our sins and purify us from all unrighteousness.
Romans 10:9-10
9 If you declare with your mouth, "Jesus is Lord," and believe in your heart that God raised him from the dead, you will be saved. 10 For it is with your heart that you believe and are justified, and it is with your mouth that you profess your faith and are saved. 
Mark 16:16
16 Whoever believes and is baptized will be saved, but whoever does not believe will be condemned.
Acts 2:38
38 Peter replied, "Repent and be baptized, every one of you, in the name of Jesus Christ for the forgiveness of your sins. And you will receive the gift of the Holy Spirit.
These verses clearly show us what we need to do to accept Jesus as our Lord and Savior:
Believe in Jesus
Repent from your sins
Confess with your mouth that Jesus is your Lord
Be baptized
There is no certain amount of scripture that you have to memorize. 
You do not have to give a certain amount of your money to a church. 
You do not even have to own a Bible. 
God makes it simple because He wants EVERYONE to have a relationship with Him. 
So let's start with this – do you believe that Jesus is the Son of God and that through Him, you can be saved from your sins?
If you believe that in your heart, then you need to repent and confess your belief in Jesus!
This doesn't have to be anything fancy. 
You simply need to say something like this: 
God, I believe in You and I want to follow Your Word. I know that I am a sinner and that my sin separates me from you. Jesus, I believe that you lived a perfect, sinless life and died on a cross for me. I declare with my mouth that from now on, Jesus is my Lord and Savior. In Jesus' name I pray, Amen. 
If you just prayed that prayer for the first time, that is GREAT!!!!
Now let me urge you to follow this prayer with one more step – go get baptized!
Let's talk about why!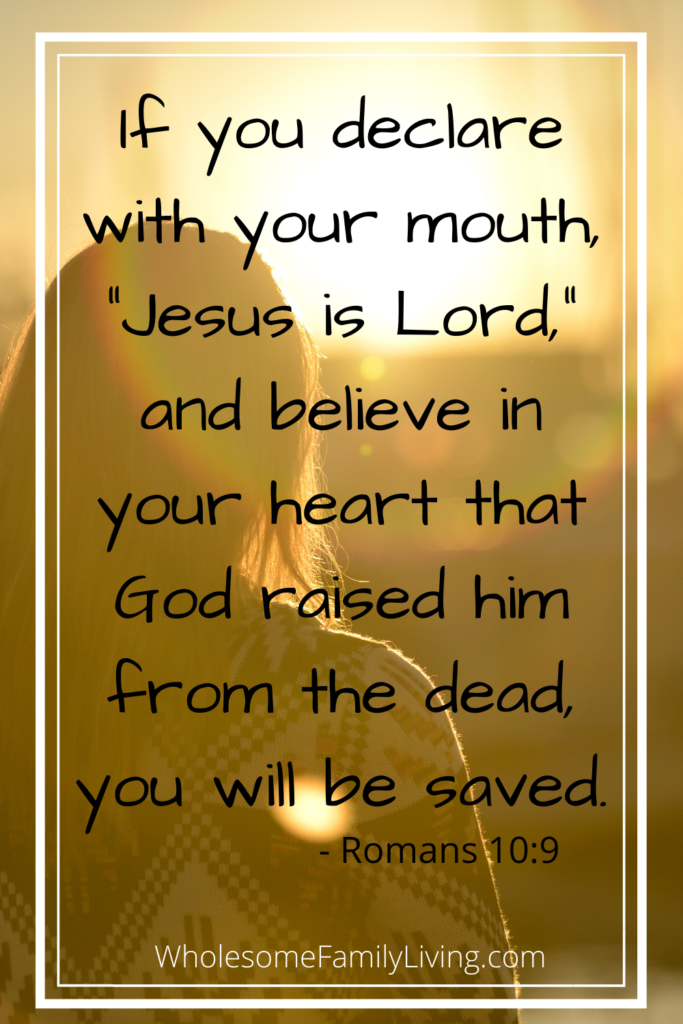 What is Baptism and Why Should I Be Baptized?
Simply put, baptism is when someone is submerged in water for their confession in Jesus.
Why do you have to get dunked in some water once you believe in Jesus?
I'm just going to put this bluntly, we should be baptized because Jesus tells us to be baptized.
Check out these words from Jesus:
Matthew 28:18-20
18 Then Jesus came to them and said, "All authority in heaven and on earth has been given to me. 19 Therefore go and make disciples of all nations, baptizing them in the name of the Father and of the Son and of the Holy Spirit, 20 and teaching them to obey everything I have commanded you. And surely I am with you always, to the very end of the age."
Here you can see that the last command Jesus left with His disciples was to go and make disciples, BAPTIZING them and teaching them to obey Jesus.
Here, check out another verse from Jesus about baptism:
John 3:5
5 Jesus answered, "Very truly I tell you, no one can enter the kingdom of God unless they are born of water and the Spirit."
So being baptized is in essence your first act of obedience, showing the world that you believe and want to obey Jesus.
So consider this, if Jesus commands you to be baptized, why wouldn't you?
What does it say about your submission to Jesus if you aren't willing to obey and follow the first command He has given you?
I think there is a difference between being unable to be baptized (for example the thief on the cross – read Luke 23:40-43 for the full story) versus being UNWILLING to be baptized.
If you are being willfully disobedient, have you truly repented?
No!
The mark of a truly repentant heart is a changed heart that longs to follow Jesus and obey Him!
So please, do not delay in finding somewhere to be baptized, as soon as you are able!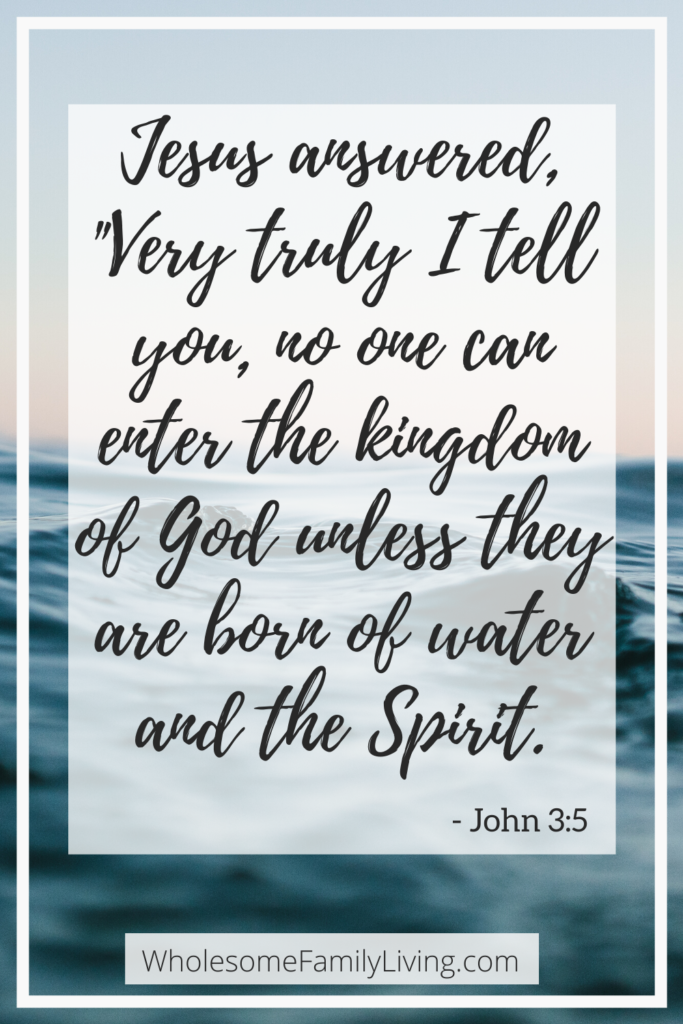 You Are a New Creation in Christ!
Say goodbye to the HOT MESS and embrace the fact that God loves you!!
You can be made new in Christ!
Whoever you were before no longer defines you.  
2 Corinthians 5:17
Therefore, if anyone is in Christ, the new creation has come: The old has gone, the new is here! 
YOU. ARE. A. NEW. CREATION!  
Now, I'm not saying that life won't still feel like a mess…in fact, Satan is going to attack you even harder now because he doesn't want you to stay faithful to God.  
Satan doesn't want you to share your faith. 
So get ready – life is about to get real! 
But whenever Satan throws trials your way, keep your eyes on Jesus. 
That's why I would highly recommend that you find a local church to get plugged in to so that you can learn from other believers and be encouraged in your faith!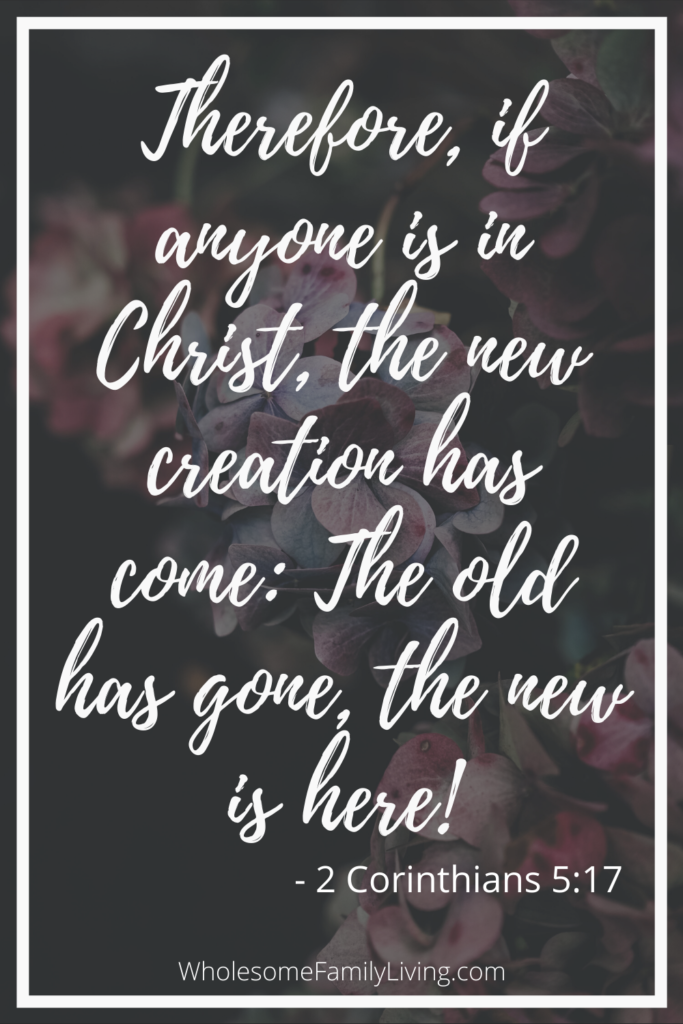 If you aren't ready to believe in God or Jesus yet, please commit to keep digging for answers and pray this prayer instead: 
God, I'm not sure if You are real or not. Would you please give me an open heart and mind as I search for truth? Please reveal Yourself to me if You are real. 
I would also encourage you to continue your search with my post Will You Choose God? for more verses about God's love for you!
If you have further questions, I would love for you to leave a comment below or send me an email.
There is nothing I would rather do in this life than to help people find Jesus.
So if you are still searching and need help, please let me know!